Yoga in pregnancy
22/03/15 22:22
I practiced yoga in both my pregnancies and found it a great way to relax and help strengthen my body. One of the mums that came to my 2nd baby class and who has just had her 3rd child got in touch raving about Erika's classes, so after I met Erika, I thought I should share her details and let her introduce you to yoga during pregnancy.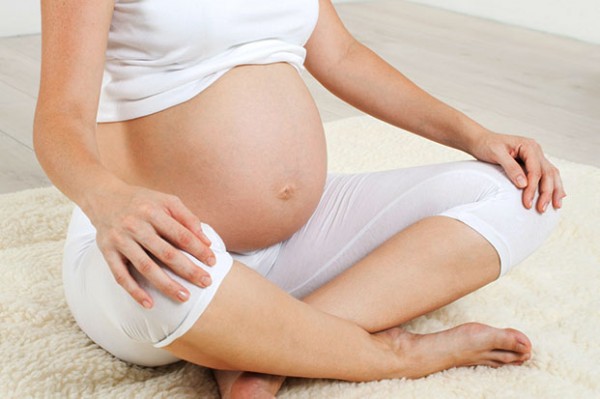 Yoga during pregnancy

Pregnancy is a time of huge change for women on a physical, mental and emotional level. Yoga is a wonderful tool to support future mums through all the transitions going on.

Who can practice yoga?

Yoga is suitable for all women during pregnancy unless there are any health contra-indications. These will be addressed through a confidential questionnaire. It is normally advisable to take up a yoga practice after 12 weeks, as the first trimester is a time when it is best to rest and take it easy. This advice might be slightly different for those who have a long-term yoga practice, but will vary slightly from instructor to instructor.

Why do I need to join a prenatal yoga group, rather than a general class?

A prenatal yoga class will cater for all the changes that are happening at all levels. It will focus on the physical, mental and emotional changes that are prevalent in pregnancy. A prenatal yoga instructor will be qualified and trained to deliver a safe class both for mum and baby. A number of teachers will integrate expectant mums into general classes, but usually only if the mum to be has had a long term established practice. As a beginner to yoga, it is best to join a dedicated pregnancy yoga class, as this will be the most beneficial and safe practice for mum and baby.

What will the yoga class involve?

A pregnancy yoga class will focus on strengthening and stabilizing the parts of the body that need to be strong to support the additional weight of the baby. One will also practice gentle exercises to release the tension that can build up in this transforming body. Postural alignment will be addressed and relaxation and breathing techniques will be integral parts of the practice. The yoga practice will usually have a physically challenging part, balanced with relaxation and tension release practices, all devised to support body and mind throughout the trimesters of the pregnancy.

What are the benefits of yoga in pregnancy?

Prenatal yoga offers many benefits to pregnant women:



If you have any additional questions about yoga in pregnancy that have not been answered through this blog, feel free to get in touch at
info@yogiyoga.co.uk
Erika teaches group, private and corporate yoga classes in South West and Central London. After a long career in the corporate world, Erika qualified as an RYT500 Yoga instructor in 2010. Her classes are energetic, yet leaving space for her students to practice mindfulness and awareness. The practice balances strength with flexibility, movement with stillness. There is a strong emphasis on pranayama and alignment, with the purpose of restoring the body's energetic flow and creating balance. Erika thrives from seeing students grow, progress and flourish from the benefits they reap from their yoga practice.

Erika teaches vinyasa flow, gentle flow, prenatal and post-natal yoga, meditation, pranayama and restorative yoga.

She started a new prenatal yoga class at Local Motion Southside on January 22nd 2015 and is available for private tuition at her studio or your home. For information, please click on
www.yogiyoga.co.uk
or
www.localmotionstudios.com